TREND: WOOD, STAR MATERIAL FOR 2021 DECORATION
Could wood be the big winner of 2021? As environmental concerns encourage us to get back to nature, this is very much reflected in this year's home design trends. Against the backdrop of the health crisis and the climate emergency, more than ever we want our homes to be somewhere we can escape to, with warm, cosy materials. And what could be warmer or cosier than wood?
---

Wood is 100% natural, sturdy and hard-wearing. This makes it perfect for those of you looking to make your consumption more sustainable and ethical, enabling you to create an ambiance that combines elegance and simplicity with warmth.
What wood should you choose in 2021 ?
Colour-wise, bright, natural colours are very much in, with quite a Scandinavian feel. But another trend has emerged from Japan: Yakisugi. Known in the West as burnt timber cladding, this is a traditional method of wood preservation that involves the wood being burnt. But burnt timber isn't just for external cladding: it can also be used to create a contemporary look on living room walls or in porches, adding warmth and character.
Flooring and cladding
With its raw, natural look, wooden flooring lends a sense of authenticity to your interiors. Chevron parquet flooring, typical of Haussmann buildings, is still in, as is the Nordic look of whitewashed parquet. Parquet flooring can even be combined with tiles, ideal for breaking up space without using walls.
2021 has also seen a return to interior wood cladding, immersing you in a warm atmosphere that gets your mind thinking of nature, only with a modern touch: white, grey, natural, burnt timber, in slats, large boards or battens.
---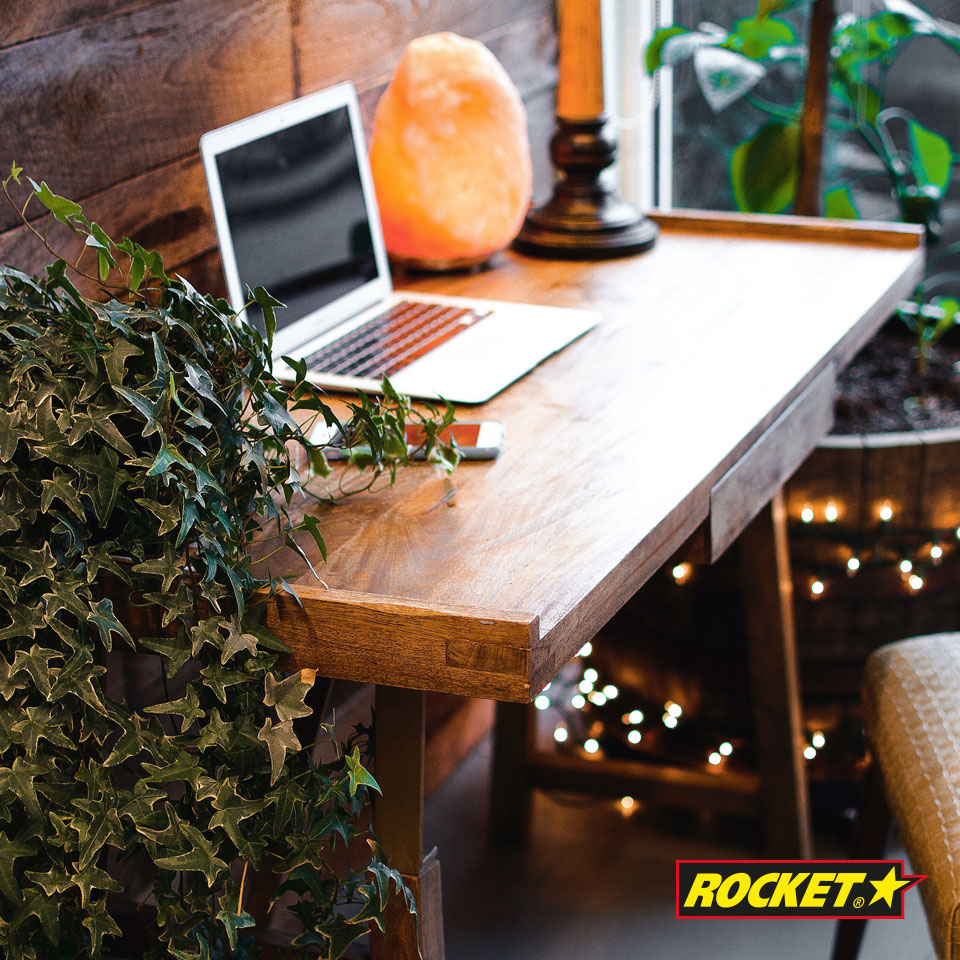 Wood – perfect for your home office space
With working from home becoming the norm, many people have sought to create a workspace that is comfortable, functional and warm. Your desk might be a long wooden shelf against a wall, either fixed in place or folding, or it might be a board on trestles. Hinged shelves are another useful idea, with additional storage to make sure you have everything within arm's reach, finished off with some hanging plants. Wood is fully renewable and easy to recycle, making it ideal for such uses.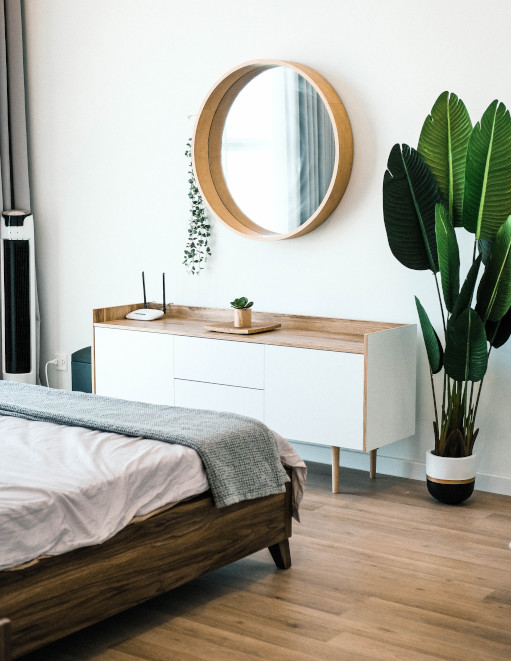 Wood in every room
Decorative wood in the bedroom is an excellent way of adding a sense of warmth, with wooden headboards and shelves both very popular. Whether varnished, oiled, painted or floating, wood is a stylish addition to any bathroom, for flooring, walls and units, in soft shades such as white, blonde or grey to create a calming ambiance. Wood is also making a comeback in the kitchen, as people seek a return to raw materials (wicker, rattan, etc.), with the emphasis on calmness and tranquillity. Matte black wood is always a winner, as is the use of natural wood in kitchens, which has a revitalising effect.
Our advice to make sure your wood construction projects are a success
Once you've found your inspiration, you then have to make sure you know what you're doing with wood. Whether beech, ash, walnut, oak or pine, there is a wood to suit every style. Hard wood, for example, is perfect for solid, hard-wearing furniture. We could recommend using a well-sharpened tool blade when working with hard wood. If you are just starting out, go for wood that is easy to work with, such as pine (which is softer) or oak, which is harder and more durable but also easy for novices to work with. In any case, whatever your project, patience and perseverance are absolutely essential. Just don't forget to enjoy yourself!