Partial thread, full thread, what functions?
Let's start by visualizing the two existing types of thread: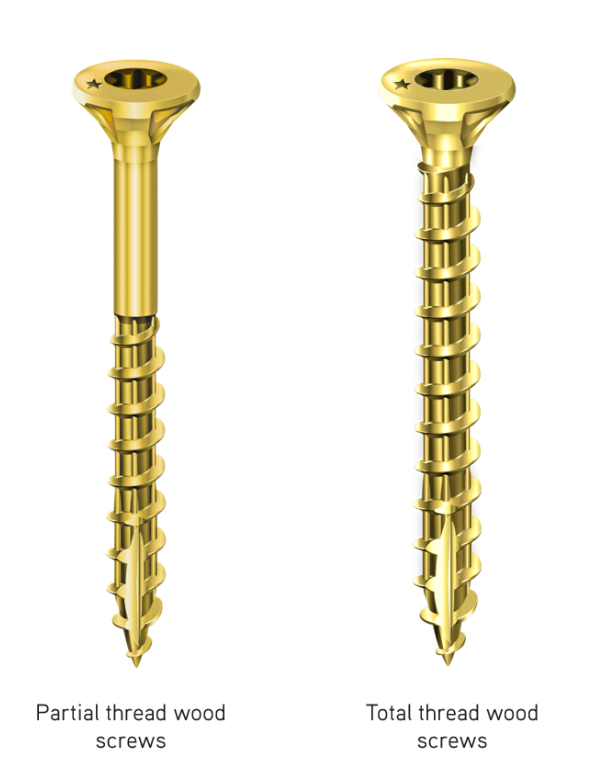 Partial threading has the particularity of bringing the woods closer together and thus ensuring better tightening. It must therefore be completely in the support for the tightening to give the desired effect. The unthreaded part of the screw must be of a minimum length to the thickness of the wood to be fixed.
As for the total thread, it is more generally used in the work of fixing wood or metal parts (hinges, slides…), in the dowels or in the maintenance of a piece of furniture wood.