People in France are doing more DIY than ever before: almost half of us do it on a regular basis. We have all the advice you need to get your first project up and running.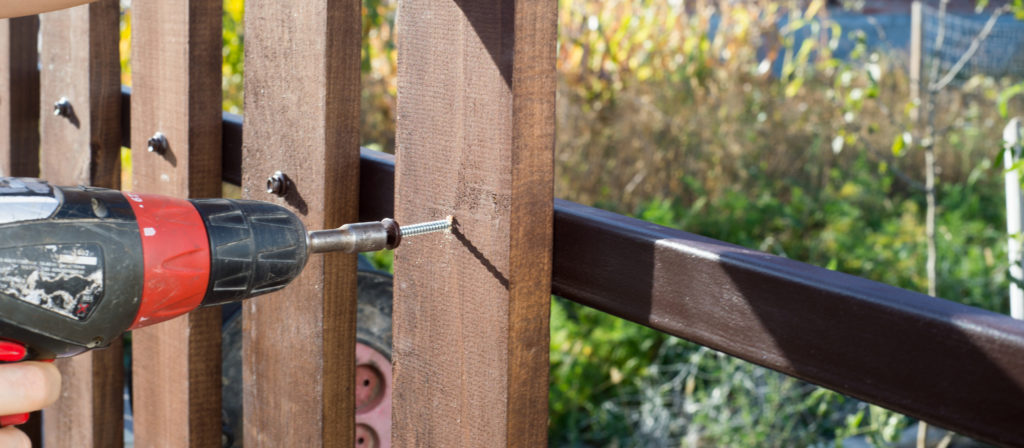 Why DIY?
A lot of people in France are getting into DIY – why not you? Whether you're looking to redesign your home or to expand your living area, either for yourself or with a view towards selling, the possibilities are endless.
There are so many reasons to take up DIY, and yet you're still not sure.
Here's why we think it's time for you to do it yourself:
DIY is a classic French pastime
It's become an activity in its own right, as well as being a great thing to do together as a family.
It's also an excellent way of showing off your manual skills.
What could be more rewarding than being able to say that you did it all yourself? You will get a real sense of pride at having taken on a construction project on your own, and will then be able to advise your friends and family on what they should do.
DIY is a great way of engaging your imagination, whether you're coming up with your own construction project or adapting one to suit you.
It's good for your health
Like gardening, DIY is a great way of staying active, and has been proven to reduce your risk of having a heart attack. It also forces you to plan, to get organised and to create, meaning it's a great way of staying stimulated.
Enlisting the services and expertise of a professional comes at a cost.
Why use wood?
Wood is an environmentally-friendly material. In France the FSC (Forest Stewardship Council) is responsible for ensuring "that there is no deforestation, that natural forests are protected, and that all types of forests are managed responsibly." Wood is incorporated into an environmentally-friendly process as part of the forest's natural life cycle. For every tree cut down, a new one is planted.
Wood is a carbon sink. A carbon sink is a reservoir that absorbs and stores carbon from carbon dioxide, which is first captured by the tree. What's more, the lack of processing means the manufacturing process emits very little carbon.
Wood provides great thermal and acoustic insulation. The composition of wood means it prevents heat from escaping, while also reducing sound coming from the outside. However, a wooden house can quickly become uncomfortable if it is not able to absorb fluctuations in temperature (proper dense insulation, ventilation at night, etc.).
Wood adds warmth to a room. Wood brings warmth into your home, but the effect doesn't have to be rustic, particularly if you combine it with more modern materials.
Wood is a high-quality material that was widely used in construction up until the 19th century – just look at timbered houses. In the early industrial era, wood was gradually restricted to use in producing energy and building support structures during the Franco-Prussian War and the First World War. As a result, there followed a shortage of raw materials, which was also accompanied by a shortage of skilled woodworkers. Many carpenters had been sent to the front to build wooden structures in the trenches and didn't come back. The skilled Italian workers who had to be called upon were primarily masons, leading to other materials such as brick and concrete blocks being used in construction.
Wood is a reliable material. It doesn't need to go particularly deep into the ground. Wood has a number of advantages over other construction materials in terms of resistance to ground movement. Although hard-wearing it is also lightweight, so much so that ground acceleration frees up less energy in wooden structures, which are more flexible, meaning they absorb and dissipate energy.
Where to start ?
We would recommend that you start with a fairly straightforward project. What you want is a project without a lot of steps, which doesn't require much cutting and which needs few tools. Start by putting up shelves, for example, or a simple storage unit.
As you progress you will grow in confidence, leaving you ready to take on more complex projects.
So, what are you waiting for? It's time to get going!